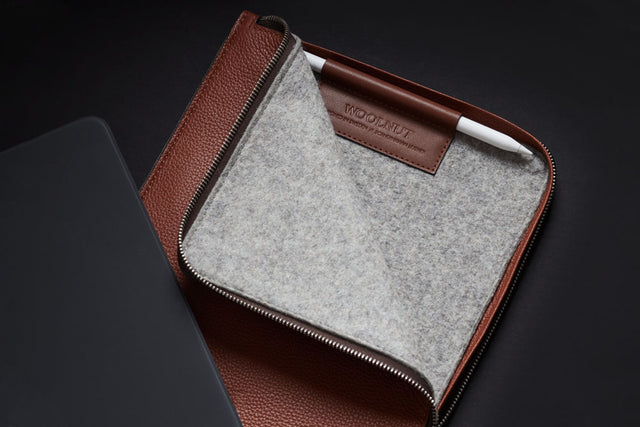 Introducing iPad Folios
Our product lineup for the iPad range just got extended with our new iPad Folios for the 11 and 12.9-inch iPad Pro and 10.9-inch iPad Air. These slim folios of Scandinavian leather and 100% natural wool felt are enclosed with a premium YKK Excella metal zipper. Inside the folio, there is room for the iPad as well as the Magic Keyboard and Apple Pencil. The Apple Pencil can be attached to a dedicated pen holder inside the folio, and there is also room to charge the Apple Pencil alongside the iPad inside the folio.
Features of the new iPad Folios
Exterior in full-grain leather from Scandinavia
Interior in 100% natural wool felt from Germany
Natural pebbled leather surface
Develops a beautiful leather patina
Premium YKK Excella metal zipper
Room for Magic Keyboard & Apple Pencil
Dedicated pen holder for Apple Pencil
Available in Black, Cognac & Green leather
Designed in Sweden
Explore our new iPad leather folios on the links below - Available now and shipping worldwide.
Leather Folio for 11-inch iPad Pro & iPad Air