Leather Camera Strap by WOOLNUT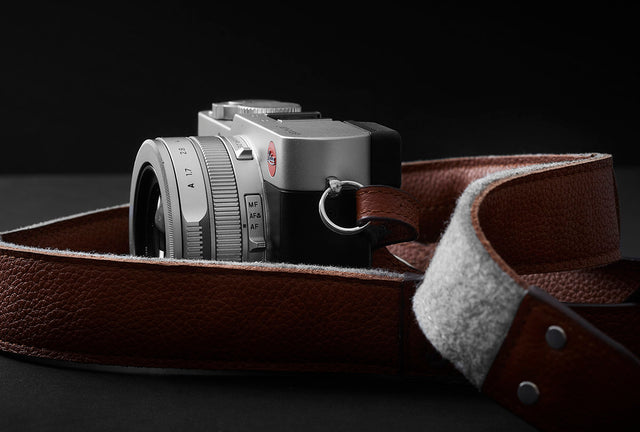 Testimonials
"If you're looking for a camera strap that's going to last you a lifetime, then look no further. This camera strap from Scandinavia-based company Woolnut is beautifully designed and manufactured."
"For most of my life, I have been someone who foregoes luxury and style to instead focus on comfort and usability. For me, this strap combines the best of both worlds."
"The Woolnut Leather Camera Strap is a definite upgrade over bundled branded camera straps."
"The attention to detail is incredible on the camera strap."
Camera Strap in Leather & Wool
This adjustable leather camera strap is made with our very special signature full-grain leather from Scandinavia together with a soft 100% natural wool felt. Two amazing natural materials that will age and come to life the more the camera strap is used by developing a rich patina and shape itself in line with your shoulder or neck. The adjustable length makes this a perfect camera shoulder strap, or neck strap, no matter your height.
The middle part has a soft insulation padding to make sure you can carry your camera for long periods of time with full comfort. Metal rings are added to the leather harness ends, to ensure the compatibility with almost any camera. The Swedish minimalistic design is modern yet timeless, making sure you look great while capturing essential moments of life. Our very best camera strap in leather is available in black, cognac and green.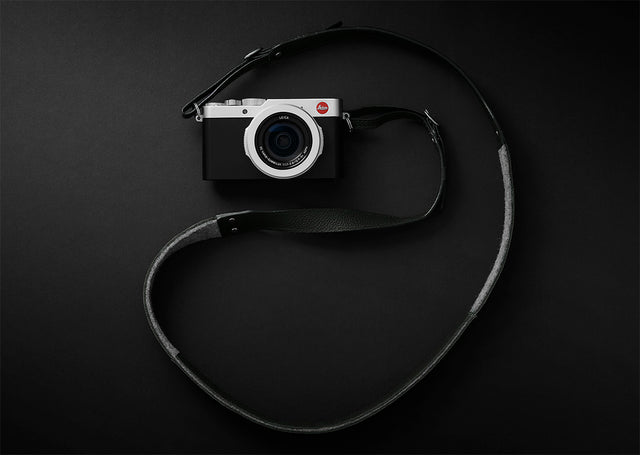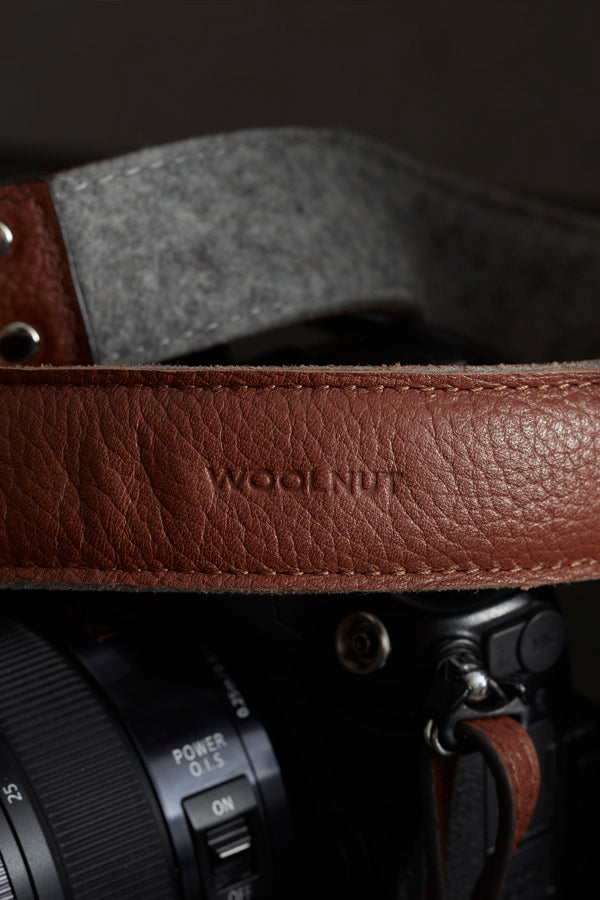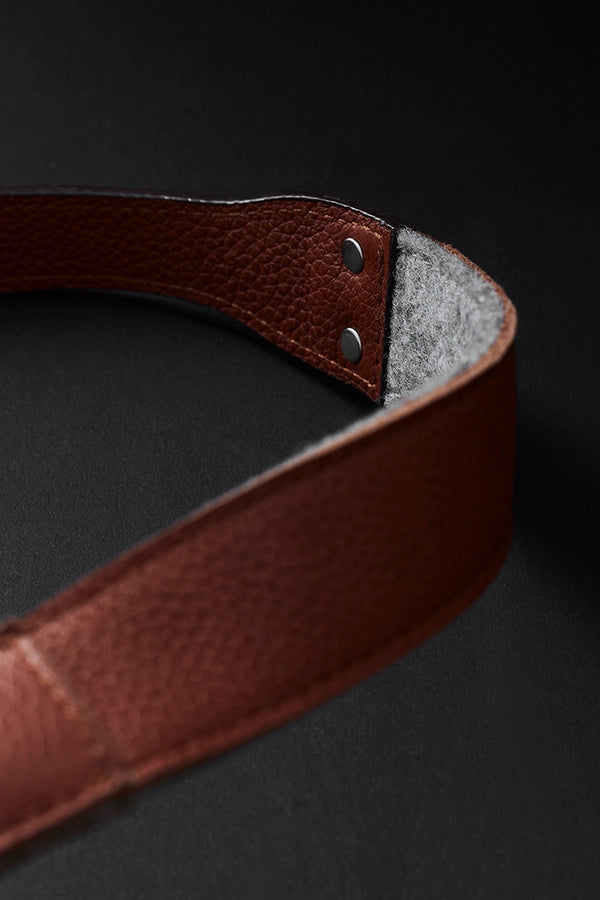 Reasons we make the best Leather Camera Strap 2022
Features
Crafted with the most exceptional organic materials.
Full-grain leather of Scandinavian origin.
Premium 100% natural wool felt from Germany.
Develops a beautiful leather patina with time and use.
Adjustable harness length (120-135 cm).
Middle part houses soft padding for full comfort.
Compatible with almost any camera – small split rings added.
Elegant metal buckles, rivets and rings in a shiny silver finish.
Can be used as shoulder or neck strap.
Designed in Sweden.

A leather camera neck & shoulder strap
If you're an avid photographer, your camera is one of your most valuable possessions. Whatever accessory you use should reflect that. WOOLNUT's leather camera straps are among the highest quality straps on the market, and the perfect complement to any camera. You don't accept anything less than perfection from your photographs. We believe you should think the same way about your accessories.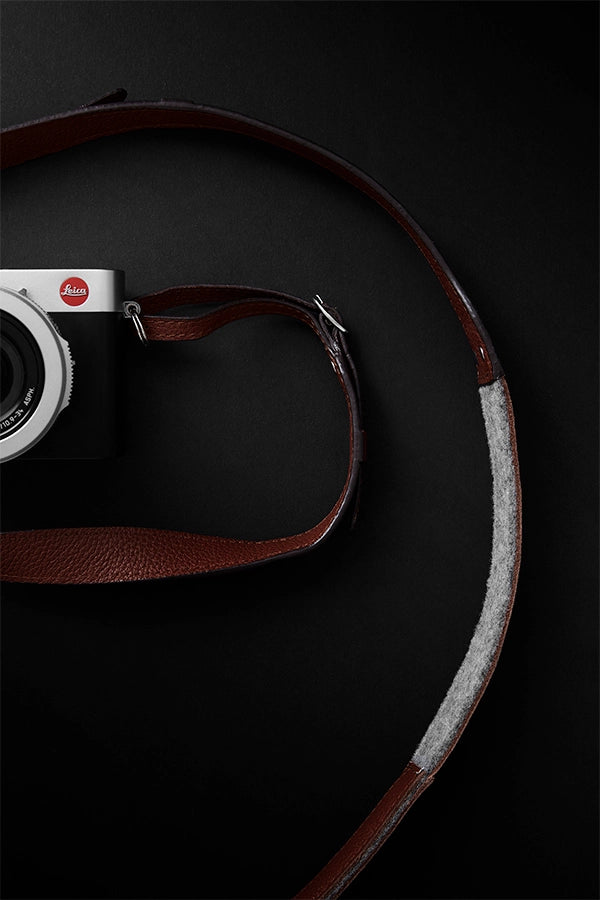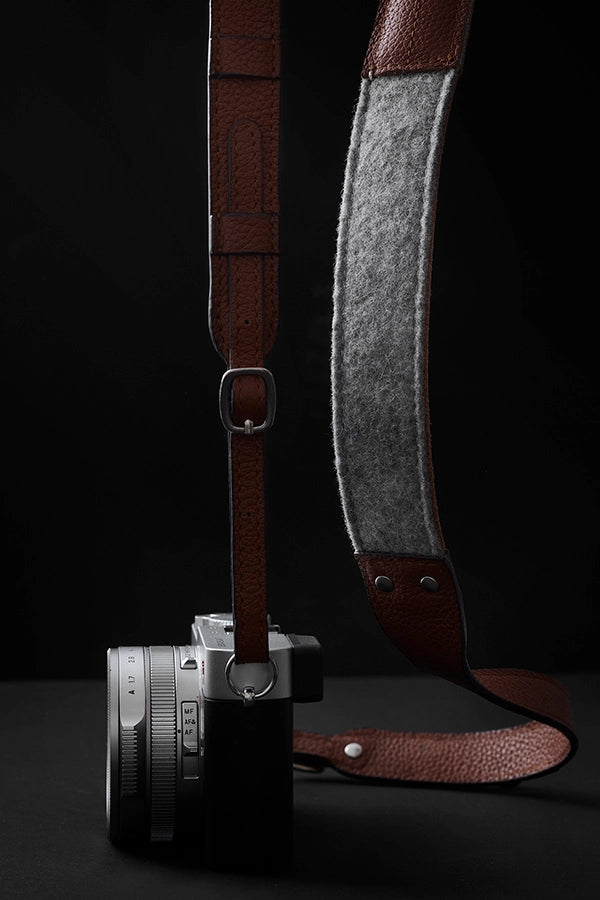 A versatile camera harness
No matter what kind of camera you use, or the type of photos you take, our leather camera shoulder straps will suit your needs. They're designed to fit most cameras, including DSLRs, compact cameras, adventure cameras, and more. The small split ring clips make it easy to attach our straps to virtually any camera. Everyone has their preferred strap length, which is why we've made our DSLR camera straps easily adjustable to suit your preferences. The strap length ranges from 120 cm to 135 cm, and adjustments are quick and simple to make. Most importantly, the timeless design will suit any camera, no matter what you're using. Whether you have the latest and greatest technology, or a classic camera you love, our leather and wool camera straps are sure to enhance the look of your equipment.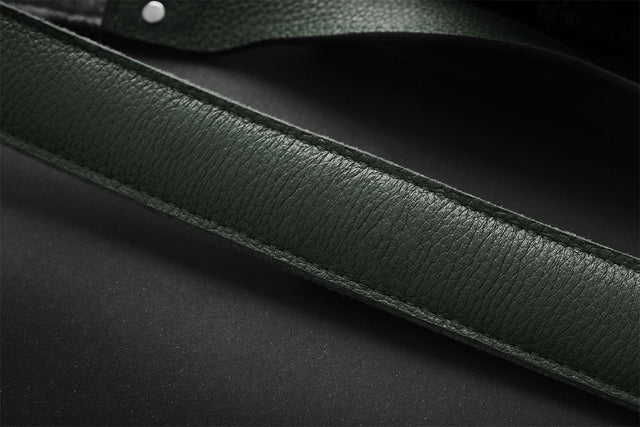 About our leather & wool
WOOLNUT leather camera neck-straps are made from the highest-quality leather and wool. We use full-grain leather of Scandinavian origin for all of our straps. This impressive material not only provides a stunning look, but it's also soft to the touch and contains a wonderful earthy aroma. The leather actually improves with age. As time passes, it gains a beautiful patina that only adds to the look and feel of this attractive material.
Paired with the leather is a luxurious 100% natural wool. It not only perfectly compliments the natural look of the leather, but its shock absorbant nature provides an additional layer of comfort. This means the strap remains comfortable to wear, even after several hours. If you're interested in vintage camera straps, we have just the one for you. The natural materials work together to create a unique vintage look that's simply unmatched. Together, these two materials create one of the best camera straps available today.
If you're truly passionate about photography, you want a camera strap that brings you joy every time you wear it. Choose our leather camera neck and shoulder strap and give yourself an accessory that you can be proud of.